Cabinet to receive Llanfyllin Schools Transformation progress update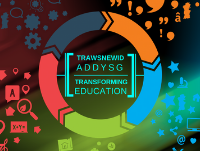 2 March 2022

Informal discussions have begun with primary schools as the county council looks at alternative proposals to transform education in north Powys, Cabinet will be told next week.
Powys County Council is looking to reconfigure and rationalise the primary school provision in the county as part of its Strategy for Transforming Education in Powys 2020-2030.
In December, Cabinet instructed the Transforming Education Team to bring forward proposals for Ysgol Bro Cynllaith, Llangedwyn C. in W. School and Llanfechain C. in W. School by March 2022 due to the low and reducing pupil numbers and the potential impact on the sustainability of the schools and the learner offer.
It follows Cabinet's decision not to proceed with the planned extension to Llansantffraid C. in W. School after a feasibility study raised concerns about whether an extension was feasible on the current site. Cabinet also agreed not to proceed with the existing planned consultations on the closure of Llangedwyn C. in W. School, Llanfechain C. in W. School and Ysgol Bro Cynllaith.
On Tuesday, March 8, Cabinet will hear those informal discussions have begun with the schools to gain a greater understanding of local issues and pressures on the schools, as well as to begin to consider possible options that may address challenges faced by the schools as they are three very small schools located within a relatively geographic area, with two of the schools already operating as a formal federation.
Cabinet will also be told that officers were also able to observe the significant capacity issues at Llansantffraid C. in W. School within classrooms, early years setting and outdoor areas. Further investigations will now be carried out into possible solutions which will include discussions with other local stakeholders, as well as consideration of possible alternative sites.
However, Cabinet will be informed that is has not been possible to bring any new proposals for their consideration.
Cllr Phyl Davies, Cabinet Member for Education and Property, said: "Due to officers' workload and the need to focus on other Transforming Education proposals that are further progressed, it has not been possible to bring new proposals to Cabinet for consideration.
"It is expected that proposals will be brought back to Cabinet for consideration later this year."
For more information about Transforming Education in Powys, visit Transforming Education