Newtown land transfer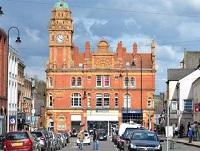 27th September 2017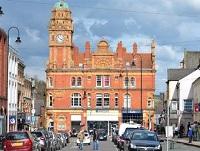 One of the largest land transfers in Powys County Council's history could pave the way for an ambitious lottery bid to strengthen recreation projects in Newtown.
The transfer could see up over 100 acres of open-space land transfer from the county council to Newtown Town Council as part of an agreement to help strengthen sports and recreations facilities in the town.
A joint statement from the two councils said the transfer would see land on both sides of the River Severn, including Dolerw Park, the riverside sports pitches and Trehafren Hill transfer to the town council.
Cllr Phyl Davies, Cabinet Member for Property, said: "The county council and town council have been talking about the future of a number of green spaces in the town for some time. I am delighted that we have agreed a way forward and will see large areas transferred to local control paving the way for a lottery bid to support exciting sport and recreation developments in the town.
"The county council has been reviewing its holdings across the county, working with local councils on a number of projects that could see greater community management that protect assets for future generations. The work in Newtown shows what can be done when councils work together."
Newtown Town Councillor and Chair of the Community Delivery Project Team (CDPT), Councillor Richard Edwards, said: "A lot of work has gone into making sure that any assets that are transferred from Powys County Council have a sustainable future. I am pleased that Powys County Council has agreed to transfer the land.
"The CDPT has worked with, and continues to work with many organisations in and around Newtown to develop a lottery bid that will enhance our green spaces and river. We will know by the new year if all the hard work has been successful."
The aim has been to take an imaginative and innovative approach to community asset transfer. The intention is to turn a liability into an asset and galvanising community stakeholder support for sustainable self-management afterwards.
In total over £80,000 has been spent on developing this project creating 3 part time jobs. The total Big Lottery bid will be a £1,100,000 investment in Newtown to regenerate the open spaces and river, including:
Total redevelopment of the riverside play park.
Increasing the amount of allotments available.
Creating greater access to and around Trehafren Hill.
New specialist designed BMX pump track.
Increased recreation usage of the river
These have an overall emphasis on preserving and enhancing wildlife and the environment.