Cultural Centre in Brecon to be called 'Y Gaer'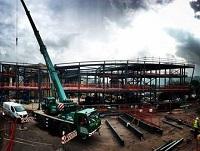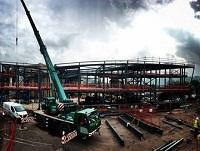 Powys' new flagship cultural centre in Brecon is to be called 'Y Gaer', the county council has announced.

Work on the town centre facility, which will feature a refurbished museum, a new library, an art gallery and community facilities, is progressing well and scheduled to open next year.

The name comes from the word Caer which is Welsh meaning 'fortress', 'rampart', or 'castle' and can also be interpreted as meaning 'stronghold' or 'citadel' was chosen from a selection provided through public consultation and following in-depth discussions with partners and a range of stakeholders.

Cabinet Member for Culture, Councillor Rachel Powell said: "Choosing a name for such an important facility could not be taken lightly since it will be in place for many years to come. The name was chosen from a shortlist provided by the public and partner organisations in the town and surrounding area and we feel it is ideal for the new centre.

"We sincerely hope that Y Gaer - Museum • Art Gallery • Library will become an important feature in the future of Brecon's economic and cultural well-being. Visitors to the town will see that work on the project is accelerating and will reach an important construction milestone later this month with the topping out ceremony."