Visitor attraction status gained for town's museum and library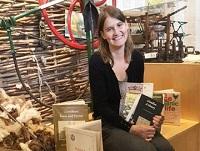 29th September 2017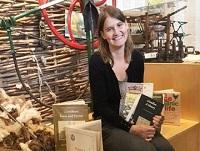 Visitors to a library and museum in north Powys can be certain of a quality assured visit after it received a Welsh Government award.
Llanidloes Library and Museum has successfully achieved the status of a Quality Assured Attraction (VAQAS) after being assessed in the summer by the Welsh Government's Museums, Archives and Libraries Division.
The status is a continuation of the museum's previous awards.
Months before the assessment, Llanidloes Museum undertook a huge change when the library was integrated into the town hall - sharing the space alongside the museum's collection in a new, sustainable delivery model in partnership with Llanidloes Town Council.
Library and museum visitors alike see the best of both worlds, learning about local heritage at the same time as choosing their books, coming to children's story times, using the computers and wi-fi and accessing some council services.
Eva Bredsdorff, the council's Senior Museum Curator, said: "Like many other councils in Britain, we have had to look at new and innovative ways of retaining services.
"In Llanidloes, both the town's library and museum were under threat. But a good working relationship between the county council and Llanidloes Town Council ensures the future of both services by moving the library into the existing museum in the town hall. This will incorporate the museum's displays with the bookcases, creating an exciting and truly integrated venue."
The museum reached 67% on its visitor attraction with achievable recommendations to follow up with when the museum is next assessed.
The assessment also highlighted the customer service provided by the library staff. Both Sandra Jones and Melanie Taylor helped score 80% for their guidance, appearance, knowledge, efficiency and customer care during the assessment.
The assessment also highlighted the effective way the museum presents its collection, saying "This small, but interesting museum tells the story of Llanidloes and its interesting history in an effective way". The assessment added "The museum now shares its floor space with the town's library, with the two complimenting each other quite well".
Cllr Rachel Powell, Cabinet Member responsible for Culture, said: "I want to congratulate Eva for gaining this recognition which is richly deserved.
"I would also like to thank the hard work of the library staff and Llanidloes Town Council who have been extremely successful in coming together to make this joint community venture a success.
"The assessment has picked up on the fact that although the museum and library both share floor space, they compliment each other quite well, which is what we wanted to achieve."
For more information on Llanidloes Museum and Library visit www.powys.gov.uk/en/arts-museums-and-culture/, www.powys.gov.uk/library or www.llanidloes.com/llanidloestowncouncil/