New household waste recycling centre to open this week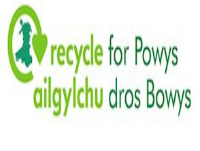 2nd October 2017
A new facility allowing residents to recycle household items will open in Llandrindod Wells this week, Powys County Council has announced.
The new household waste recycling centre (HWRC) will open on Waterloo Road on Wednesday, October 4.
The council has been upgrading what was the popular community recycling site over the past couple of months to a HWRC. The new centre is centrally located to serve mid Powys and will assist the council in meeting its future recycling targets set by the Welsh Government.
The new centre will be open five days a week and will allow residents to recycle a wide range of household items. The opening hours of the HWRC will be:
• Wednesday - 9am-5pm
• Thursday - 9am-5pm
• Friday - 9am-5pm
• Saturday - 10am-4pm
• Sunday - 10am-4pm
Cllr Phyl Davies, Cabinet Member for Waste and Recycling, said:
"Having a purpose-built recycling site in mid Powys is essential for the long term provision of the household waste and recycling centre service. It will ensure that the challenging statutory targets for recycling are met.
"Not only will the centre be a secured and managed site, householders will be able to deposit a wide range of materials for recycling when it opens this week."
Householders who want to use commercial vehicles to take their rubbish to the centre will need to apply for commercial vehicle and trailer (CVT) permits from the council.