Make Noise Wales event to be held in Talgarth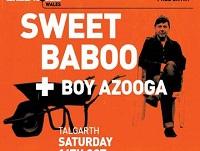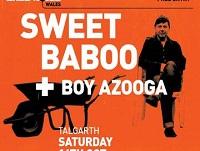 One of the UK's most original music and recycling projects will be coming to Powys for the first time this month.
Make Noise Wales, an innovative music event which people can attend for free in exchange for a piece of electrical recycling, will be at Talgarth's The Tabernacle on Saturday, October 14.
Headlining at the Talgarth event will be Sweet Baboo, who will be supported by Boy Azooga. Party goers just need to bring something to hand over at the door, a broken mobile phone, hairdryer or laptop - anything with a plug or battery.
The event, one of four that is taking place as part of Make Noise Wales 2017, is due to a local authority regional WEEE recycling contract that ERP UK deliver for nine Welsh local authorities, including Powys. This contract is part of a collaborative arrangement under the South Wales Waste Management Group co-ordinated by Resource Efficiency Wales Ltd.
Cllr Phyl Davies, Cabinet Member for Waste and Recycling, said: "Many broken electrical items get put in the bin when they could be recycled, either using WEEE banks at community recycling sites or by taking them to our household waste recycling centres.
"However, if you want to be part of this unique music event, all you need to do is bring along any electrical item smaller than a microwave that has a plug or battery on it, to get free entry to the Make Noise Wales gig in Talgarth. If you want to bring more than one item, please feel free to do so."
For more information visit www.resourceefficiencywales.co.uk/events.html