World War One play to be shown in Ystradgynlais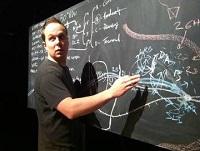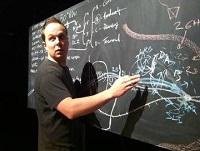 A play that explores the untold story of a World War One soldier is to be shown for free in Ystradgynlais in November.
Between the Crosses, by the Flying Bridge Theatre Company, will be performed at The Welfare in Ystradgynlais on Friday, November 17 at 7.30pm. The performance is being shown completely free thanks to funding from the Powys War Memorials Project.
The play centres on Edgar Huggins, a WWI veteran and the last surviving Durham Light Infantryman, who speaks to his great nephew William from beyond the grace in a recorded interview.
He talks about how he joined-up because he wants to work with horses, but finds himself on the front line. His account of Ypres and the Somme is honest and direct, but ultimately he holds his tongue.
The play has been described as 'the best history lesson most of us never had, a performance of dignified timelessness and respect," by Wales Arts Review.
Martin Weale, Cabinet Member for Regeneration and Planning, said: "The Powys War Memorials Project is about marking our respect for local people who left Powys to fight in the First World War and especially to commemorate those that did not return.
"I'm delighted we have been able to bring this play to Powys, which will give a vivid account of the horrors that one person experience during The Great War."
The Powys War Memorials Project, which is being hosted by Powys County Council, commemorates the centenary of World War One, and has been funded by the Heritage Lottery Fund, Cadw and the Brecon Beacons National Park Authority.
The Powys War Memorials Project can provide grants of up to £5,000 to repair, restore or maintain World War One memorials in the county. Any type of World War One memorial is eligible, including stone obelisks or crosses, stained glass windows, boards or plaques, statues or halls.
The application process for funding is quick and easy. The project can also provide funding to improve war memorial settings or surroundings such as railings, fences, gates or lighting.
Please contact Nathan Davies, Powys War Memorials Project Officer, for more information by emailing warmemorials@powys.gov.uk or calling 07973 973 687.