Discovery Week at Powys Libraries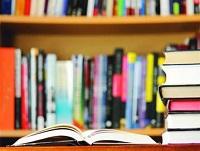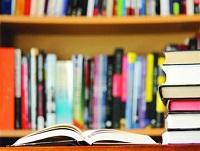 Powys residents are being invited to step into their local library and discover something new as part of the National Library Week which runs from 9 - 14 October.
Due to budget pressures, a number of the smaller branch libraries in Powys have had to re-locate into shared premises or are being run in partnership with town and community councils or schools and some are being sustained by willing volunteers.
With a lot of hard work, joint partnerships, Friends of Library groups forming the good news is that all 18 branches have remained open to date and the service is keen to invite people in to take another look at some new initiatives and what they offer.
Councillor Rachel Powell, Portfolio Holder for Libraries said: "Our libraries are much loved community assets and the service has worked tirelessly with other interested groups and residents over the past year to keep them open. As part of National Library Week we would like to invite people - especially those who've not ventured into their local branch in recent months - to take another look at what their local library now has to offer.
"Across our libraries there really is something for everyone from Lego and computer coding clubs for children, lessons on using apps and the internet, audio books, poetry and reading groups, drop in sessions that help people address mental well-being and health issues such as quitting smoking, knitting clubs and free access to research and ancestry websites and the driving theory test too."
Details of all events taking place will be posted on both the council's corporate and the branch library's Facebook pages during the week. Library events near you during Libraries week can also be found at www.powys.gov.uk/library and click on the link 'find your nearest library'.