Llandrindod Wells Library to extend opening hours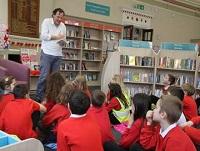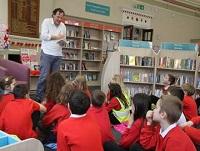 A mid Powys library will be extending its opening hours later in October during an annual showcase that highlights the diverse activities UK libraries have to offer.
Llandrindod Wells Library is celebrating Libraries Week by opening at 9am on weekdays from Monday, October 9, giving an extra two-and-a-half hours every week for everyone to make the most of the resources.
Libraries Week (9-14 October) is the annual showcase of all the creative, innovative and diverse activities that UK libraries have to offer. The week gives a chance to discover the range of things you can do at your library - from play and learning for children, to managing your health, to accessing wi-fi and games, to finding a job, hobby or staring a business.
Cllr Rachel Powell, Cabinet Member for Libraries, said: "We want people to take advantage of the earlier opening times to return their books and browse the shelves for some great reads.
"Free programmes are available for those members who require access to the library as a means of urgency or convenience. This ensures that this valued resource is utilised to its full potential for all members of the community from the very young to our more senior members."
For details of the new opening times at Llandrindod Wells Library visit www.powys.gov.uk/llandrindodlibrary
Library events near you during Libraries Week can be found at www.powys.gov.uk/library and click on the link 'Find your nearest library'.