Coffee morning invite for Knighton volunteers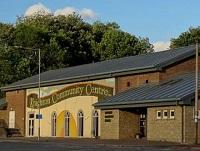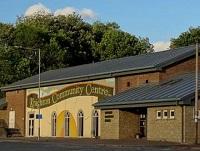 Knighton residents who might be interested in becoming a volunteer at the new community centre and library when it opens its doors at the beginning of December are being invited to a coffee morning at the community centre on Thursday 19 October to register their interest and find out more about the role.
In May this year, the Committee was told that their bid for £120k to the Welsh Government's Museums, Archives and Libraries Division's Capital Development Programme to develop the library in the community centre was successful.
The coffee morning will run from 10am - 12noon and existing and new volunteers are welcome to attend the session.
Karen Plant, Chairperson of the Knighton & District Community Centre Management Committee said: "Now that the final phase is planned to start, the library is looking for volunteers to help extend the opening times and develop a whole range of activities and events."
Cabinet Member for Libraries, Councillor Rachel Powell said: "I am so pleased to see that the plans to relocate the library into the community centre are finally coming to fruition. The new look Knighton Community Centre and Library will offer residents a community hub that they can be proud of.
"My congratulations go to the management committee for all their hard work in applying for grants and working with the town council, and most importantly, the community in reaching this stage - they have demonstrated a true commitment in working in partnership. I wish them every success."
Anyone unable to attend the coffee morning can instead pop by the current library or community centre or email knightoncomm@gmail.com or knighton.library@powys.gov.uk