Pay and display machines to be updated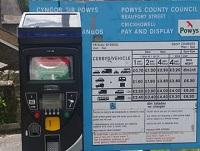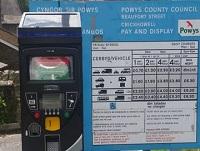 Ticket machines in council-owned pay and display car parks are being updated and will no longer accept the old £1 coins, Powys County Council has said.
The council has started to update its 55 pay and display machines with the old £1 coin being withdrawn from circulation in less than two weeks' time.
The old £1 coin is being withdrawn as legal tender by the Bank of England from midnight on Sunday, October 15.
Cllr Liam Fitzpatrick, Cabinet Member for Highways, said: "The old £1 coin will be losing its legal tender and will be withdrawn from circulation shortly so our parking officers will be updating our ticket machines so they won't accept these coins.
"By the end of the week, we will have updated all the ticket machines so it is important that those who use our pay and display car parks have the right change with them when they go and buy a ticket. It is also important that they buy the right ticket for the time they are parked there."