Council welcomes return of prestigious rally to Powys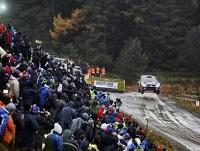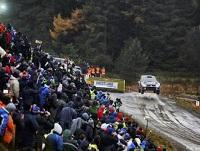 A world-renowned rally is heading back to Powys this month with the county hosting a number of stages in the penultimate round of this year's FIA World Rally Championship (WRC).
The Dayinsure Wales Rally GB returns to Powys between 26-29 October with stages taking place near Llanfyllin, Llanidloes and Machynlleth.
Four time winner and the reigning world champion Sébastien Ogier currently holds a slender lead in this year's championship and is on the threshold of making history as no driver has ever clocked up five Rally GB victories.
The penultimate round of the 2017 WRC will be fought out over 20 Special Stages, covering in excess of 180 miles (300 kilometres).
The dramatic high-speed action will come into Powys on Friday morning and starts in familiar Wales Rally GB territory near Llanidloes where there will be double runs the Hafren, Sweet Lamb and Myherin.
In between the double run that day, Newtown will play host the regroup for the cars competing in the Wales Rally GB. Broad and Severn Streets in the town centre will be closed to through traffic and reserved exclusively for the rally cars which will start arriving just after 1pm and will provide spectators with a great chance to see the mud-splattered turbocharged machines up close.
Then on Saturday, the action returns with double runs at the Dyfi near Machynlleth and the Dyfnant near Llanfyllin.
Cllr Rosemarie Harris, Leader of Powys County Council, said: "We are thrilled that the Dayinsure Wales Rally GB is once again bring stages to our county. The area lends itself so well to rallying as we have the forests, mountains and magnificent scenery.
"We are very fortunate to have this prestigious event taking place in Powys, which is very important to our economy. The Dayinsure Wales Rally GB brings so many benefits to the area and we delighted this exciting event will be back in our county later this month."
For more information on the event go online at walesrallygb.com or www.facebook.com/walesrallygb. You can also follow them on Twitter @WalesRallyGB