Dog fouling issue delays grass cutting in council cemetery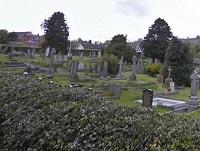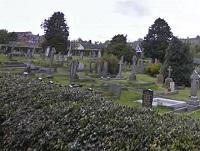 Grass cutting at a mid-Powys cemetery has been delayed after irresponsible dog owners didn't clean up after their dogs had fouled there, the county council has said.
The Knighton Old Cemetery is currently experience an issue with dog fouling within its grounds, which has meant Powys County Council's grass cutting contractors has refused to cut the grass until the mess has been cleared.
Now the council's Environmental Health Team are urging dog owners to clear up after their pets if they walk through the cemetery grounds.
Cllr Jonathan Wilkinson, Cabinet Member for Environmental Health, said: "It is unacceptable that a small minority of dog owners are allowing their pets to foul in the cemetery and don't clean up after them.
"Not only is this unsightly, grass cutting has been delayed as our contractors are refusing to cut the grass until the mess has been cleared.
"To clear the mess up would have cost the council over £180 but a member of the public volunteered to clear up the mess on this occasion and I would like to thank them for their help. However, it is not fair that they have had to do this due to several irresponsible dog owners.
"If visitors to the cemetery witness anyone allowing their dogs to foul and do not clear up after them, then report it to us and will investigate and take the appropriate action.
"We intent to put signage up at the cemetery to remind dog owners of their responsibilities."