Southfields County Hall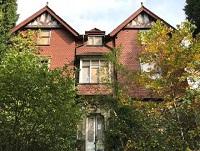 6th October 2017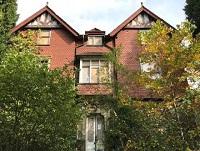 Work to demolish and clear the Southfields site, close to County Hall, will get underway next month, Powys County Council has confirmed.
Cabinet Member for Property, Councillor Phyl Davies said;
"The building, which has not been used for a number of years, is being demolished because it is in very poor structural condition, contains asbestos and it is not considered economically viable to repair.
"A tender to demolish the building and consolidate the site to prevent any hazard has been won by SWG of Welshpool and will be carried out in November. The long term future of the site has not yet been decided but could include disposal for redevelopment.
"Plans to develop the site were considered by the council in 2015 but did not go ahead because of a number of constraints including highway and ecology issues. Demolition could not take place at the time because of roosting bats but the completion of a bat roost earlier this year means work can now start," he added.