Short Breaks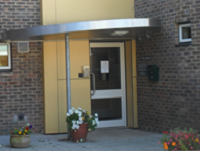 We offer a variety of short breaks. These are given following an assessment of the child and carers needs.
There are a range of short break services, which can be given both at the child's home and outside of the home. These include help from link families, session workers and sitters who are fully trained and approved.
For more detailed information, please see the

Powys Short Breaks Statement. [524KB]
Our Residential Units
Children with complex needs whose respite care needs cannot be met within a link family are able to stay at either Golwg y Gamlas or Golwg y Bannau Residential Short Break Provision Units.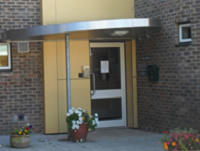 These offer short breaks for children and young people who have more serious physical disabilities and/or display challenging behaviour. The units are part of the Ysgol Penmaes Campus in the heart of the Brecon Beacons National Park. It is unique in that it houses both a short break and residential service. It is run by the council and houses young people with disabilities from all over Powys.
Golwg y Bannau is a 6 bed unit, providing residential and short breaks for children and young people with a diagnosis of Autistic Spectrum Disorder.
Golwg y Gamlas is a three bed unit, providing short breaks for children and young people with complex needs.
Children and young people will only be admitted to the home if the Children with Disability Resource Panel agrees. The panel meet to discuss all admissions on a monthly basis. There are some criteria for admission and you should ask your social worker about this before you apply.
Contacts
Email: people.direct@powys.gov.uk
Phone: 01597 827666
Address: The Park, Newtown, Powys, SY16 2NZ (north)
Address: Neuadd Brycheiniog, Cambrian Way, Brecon, Powys, LD3 7HR (south)
---