Mapping World War One memorials in Powys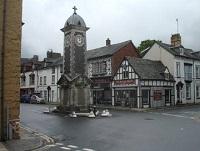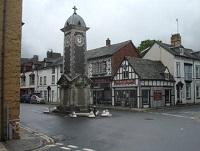 A free online searchable map of all the World War One memorials in Powys is being produced as part of a collaboration between the county council and a Welsh university.
Powys County Council's Powys War Memorials Project is teaming up with the Welsh Memorials to the Great War Project, run by Swansea University, to produce the map.
The map will show the different types of war memorials that the people of Powys chose to put up which includes plaques, wooded boards, statues, stone crosses, obelisks, memorial halls, institutes, stained glass windows and memorial gates. All the memorials commemorated those who served fell during World War One.
The map will also show how communities chose to honour those involved or affected by World War One. For example, did communities record those who served and survived as well as those who fell?
Cllr Martin Weale, the council's Cabinet Member for Regeneration and Planning, said: "The Powys War Memorials Project is about marking our respect for local people who left Powys to fight in the First World War and especially to commemorate those that did not return.
"This map will be an important tool to search for World War One memorials across the county but we need the help from residents and communities to make the map as accurate and as comprehensive as possible.
"If you have any information about a World War One memorial in Powys, even if some memorials have been in a chapel, church or place or work that has closed, then we want to hear about it."
If you have any information or photographs of war memorials that you would like added to the map of memorials in Powys, please contact Meg Ryder at m.c.ryder@swansea.ac.uk or contact Nathan Davies, the Powys War Memorials Project Officer at warmemorials@powys.gov.uk