Who can become a Foster Carer?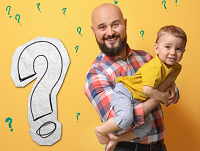 We need Foster Carers from a variety of backgrounds so we can place children in homes which reflect their own culture, language and religion. You can be considered for fostering if you are: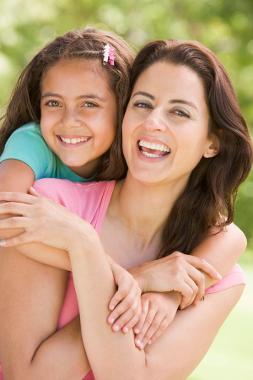 Aged 21 or over
Single - male or female, with or without children
Living with a partner or married, with or without children
Divorced
From any ethnic, religious, linguistic and cultural background
A person with disabilities
A same-sex couple
Working full/part time or currently unemployed
It also doesn't matter whether you own or rent your home. We need to know that you can offer a child stability and therefore have no plans to move house or where you rent, that you have a secure tenancy.
If you can answer "yes" to all the questions below then fostering may be right for you.
| | |
| --- | --- |
| Are you aged 21 or over? | The law requires that Foster Carers are aged 21 or over. There is no maximum age limit, but an assessment considers your health, experience and attitude to young people |
| Do you have a spare bedroom? | Each child you foster needs to have their own bedroom which should be on the same level as the Foster Carer's bedroom. We would not expect your own children to have to start sharing to accommodate any children you foster. |
| Is the youngest child in your household aged over 2½ years? | We would recommend that you wait until the youngest child in your family is at least 2½ years old before you pursue your enquiry. |
| Are you in good health? | Fostering can be very stressful and we want to ensure that you are fit and healthy before approving you to foster. If you have a medical condition, have had a significant illness or medical complaint that may be re-triggered by stress, it is important that you discuss this with your GP or medical adviser before enquiring further. |
| Are you & all members of your household non-smokers? | Powys Fostering Service's Smoking policy states that "children under the age of 5 years, or any child with health conditions or disabilities will not be placed with Foster Carers where household members smoke. |
| Do you have a good local network of support? | Having support from family and friends locally is crucial when you are fostering. Not only may you need to have someone to call on in an emergency, but having a busy social life with friends and their children helps children in care feel part of family life. |
| Are all members of your household supportive of your wish to foster? | It is important that everyone in your family supports you in your enquiry to foster. If your partner or children are unsure we would recommend waiting until everyone feels happier. You may have a significant event coming up for your family - a house move, change of school or exams, if so we would recommend waiting until this has passed before making further enquiries. |
| Are you available during the daytime? | You will need to consider how you will balance the needs of fostering and work. As a Foster Carer you will be required to attend regular meetings and training courses, most of which take place during weekdays. In addition you need to be available should the children you foster be at home because of illness, school holiday or exclusion. If you are looking to foster pre-school children the service expects one approved Foster Carer in the household to be at home full time. |
| Are you and your family financially secure? | You will need to consider how you will manage at times when there are gaps between placements. |
| Do you and everyone in your household have a clean criminal record? | If you or any member of your household have been cautioned or have criminal convictions you will need to tell us. To protect foster children from harm, there are some offences that would bar you from fostering. For more information on this, contact the Fostering team. It is important that you are open and honest with the service from the outset. Should you fail to disclose any information your assessment will be terminated. |
Contacts
Email: fostering@powys.gov.uk
Phone: 0800 22 30 627
Address: The Park, Newtown, Powys, SY16 2NZ (north)
Address: Neuadd Brycheiniog, Cambrian Way, Brecon, Powys, LD3 7HR (south)
---