Types of Foster Care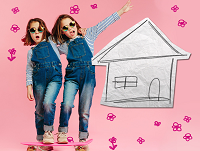 Full Time Fostering:
Short term: where a child needs someone to care for them for a fixed period while plans are being made for their future.
Long term: where it's not possible for the child to return home and a more permanent home is needed.
Emergency: where children have to be placed in foster care with little or no notice
Parent & baby: where parents need the support of Foster Carers to learn parenting skills and where Carers contribute to our assessment of the parents.
Part time fostering:
Respite: Short, planned breaks designed to give full time Foster Carers some regular time off, maybe one weekend or more depending on the individual circumstances
Support care: Short, planned breaks to give parents support during a difficult period (e.g. because of illness)
Short breaks for children with disabilities: Regular short breaks for children with learning and/or physical disabilities which also helps their families to have a break, too.
Other types of Fostering:
Supported Lodgings: The Supported Lodgings Scheme provides young people (16-24) with a 'stepping stone' to living independently.
Family & friends/kinship: Where a close family friend or member of the child's family becomes the Foster Carer for the child for a short or long period of time.
Private Fostering: When a child under 16 (or under 18 if they have disabilities) is cared for by someone who is not their parent or a close relative, we call this 'private fostering'. This is a private arrangement made between a parent and a carer, for 28 days or more. 'Close relatives' are step-parents, grandparents, brothers, sisters, uncles or aunts.
Contacts
Email: fostering@powys.gov.uk
Phone: 0800 22 30 627
Address: The Park, Newtown, Powys, SY16 2NZ (north)
Address: Neuadd Brycheiniog, Cambrian Way, Brecon, Powys, LD3 7HR (south)
---