National Library of Wales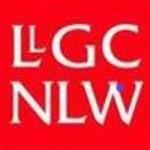 The National Library of Wales offers a wide range of digital resources which you can access from home or from Powys Library computers.

The NLW Resources Pages lists the NLWs own digital resources, including the Dictionary of Welsh Biography, Welsh Newspapers (search across 15 million articles from 1804 to 1919), Welsh Ballads Online, and much more.
The Subscriptions and Other Resources page lists subscribed websites, including dictionaries, encyclopaedias, historical newspapers, biography and reference sites.
You can register online to access these resources free of charge, as long as you live in Wales and have a Welsh postcode.