British Council Award for Powys high school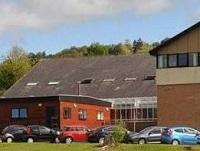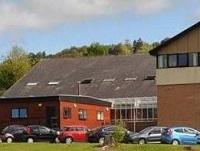 Powys County Council's Cabinet Member for Schools has congratulated Crickhowell High School for receiving the British Council's International School Award.
The award is given to schools to recognise their work in bring the world into the classroom.
Cllr. Myfanwy Alexander, commented: "This award shows that a rural school like Crickhowell can provide its learners with a broad outlook. It is great to see this outstanding work being recognised by the British Council."
The International School Award celebrates the achievements of schools that do exceptional work in international education. Fostering an international dimension in the curriculum is at the heart of the British Council's work with schools, so that young people gain the cultural understanding and skills they need for life and work in today's world.
Crickhowell High School's international work includes staff and students working in schools across Europe, China and South Africa as well as welcoming European visitors to Crickhowell on a regular basis.
Jackie Parker is Headteacher at the school and she welcomed the award, adding: "this award is crucial to us in ensuring our students and staff are able to develop an appreciation of world -class learning and see ourselves as global citizens"
Sir Ciarán Devane CEO of the British Council, said: "The school's fantastic international work has rightfully earned it this prestigious award. The International School Award is a great chance for schools to demonstrate the important work they're doing to bring the world into their classrooms."
"Embedding an international dimension in children's education ensures that they are truly global citizens and helps prepare them for successful lives and careers in an increasingly global economy, " he added.