Scan | Recycle | Reward - What items are eligible for a reward?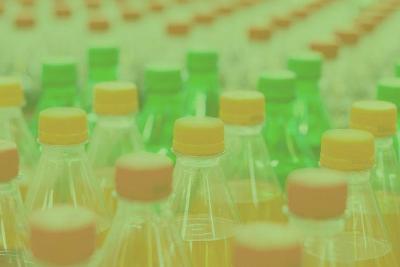 As this is a trial, only certain drink containers will be included. Only containers which include a unique QR code (10p sticker) can be used to get a reward.
Look out for these stickers on your drink container(s)

Included in the trial
These are bottles with the following symbol
e.g., soft drinks, bottled water, fruit and vegetables juices (long life), milk and milk alternatives (long life), breakfast drinks (long life), single serving juices, smoothies, dairy drinks (chilled), energy and vitamin drinks, mixers, such as tonic and soda water
Soft drinks in aluminium and steel cans *
Glass bottles containing non-alcoholic drinks * (these can only be recycled using your kerbside collection service)
Tetra Pak style cartons *
* Packed in 50ml to 2l containers
Not included in the trial
Multipacks and special packs
Alcoholic drinks
Baby products
Chilled products (except single serving) fresh milk and juices
Cordials/dilute to drink
Items not packaged in PET plastic, cans, glass or cartons e.g., HDPE, PP
Please remember:
Even if your container is not included in the trial, you can continue to recycle your glass bottles, plastic bottles, cans and cartons as normal in your recycling kerbside boxes. The trial means that you will just get rewarded for some of them.
For a full list of items accepted in each of your kerbside recycling boxes, please visit What do I do with my recycling and rubbish (household)