Scan | Recycle | Reward - About the trial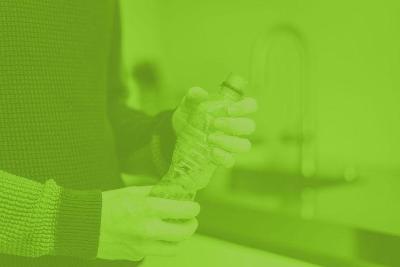 We would like to invite you to take part in our innovative Scan|Recycle|Reward recycling trial which starts in Brecon from 13 July. The trial will run for 12 weeks and everything you need to know about taking part is included here.
The trial will start in Brecon from 13 July and run until 4 October 2023. You will be able to claim 10p for every valid drink container you recycle for the duration of the trial. You can either take the cash or donate it to Brecon Food Bank and Wildlife Trust of South and West Wales, our nominated local charities.
The trial will help us understand how householders engage with this new technology and their preferred choices for returning drink containers.
Brecon was chosen for the trial as it ticked all the requirements: a town of the right population, ideal location, local retailers who want to support the trial and an active recycling community who regularly use their kerbside collection service.
This will be the first time anywhere in the world that a whole town will use this new technology. The findings will be analysed to determine how this could be used to help increase the amount we recycle.
Look out for information coming through your door from 13 July.
Start claiming rewards today, sign up for a Scan|Recycle|Reward account
Sign up now - https://recyclereward.powys.gov.uk
Need help?
Please take a look at our frequently asked questions, they will be able to help with most enquiries. If you still need further help or information about the trial email us at recyclereward@powys.gov.uk