Meet the Buyer Events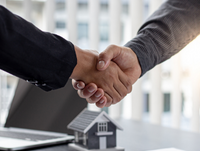 16 October 2023
Construction and Highways companies wanting to promote their services and engage with Powys County Council, as well as support organisations, are being encouraged to attend upcoming 'meet the buyer' events.
The aim of the events is to identify and demonstrate what work is becoming available on projects across the county, giving contractors the opportunity to meet the right people and the potential to win work as a result. In addition, organisations who can help contractors prepare for tendering will be present to discuss how to achieve the tender requirements.
Events will take place:
Tuesday 24 October, 10am - 12:30pm & 1:30pm - 4pm - Theatr Hafren, Llanidloes Road, Newtown, Powys, SY16 4HU
Wednesday 25 October, 10am - 12:30pm & 1:30pm - 4pm - The Barn at Brynich, Brynich, Brecon, Powys, LD3 7SH
Cabinet Member for Finance and Corporate Transformation, Cllr David Thomas, said: "These events are the perfect opportunity for businesses, big and small, to find out what's on offer within the Council and meet the people responsible for the service areas.
"If you are interested in tendering for work with Powys County Council, I highly recommend you attend these events. Our team will be on hand to support you with any queries you may have."
Numerous departments from Powys County Council will be in attendance, including Highways, Grounds and Street Services, Property Design Services, Engineering Design Services, Housing Development, Corporate Property and Commercial Services, as well as support organisations including Business Wales and Constructionline.
To register for either event, please visit https://wales.business-events.org.uk/en/events/powys-county-council-construction-highways-meet-the-buyer-2023/
For more information, or any questions, please contact the Commercial Services Team on commercialservices@powys.gov.uk.