Pre-school Story Time Sessions Announced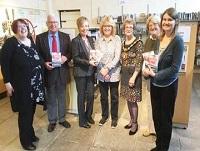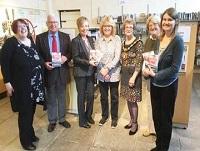 New storytime sessions for pre-school children are being launched at the Llanidloes Library and Museum next month to coincide with its six month anniversary.
Storytime sessions in English will run every other Wednesday after half term starting on 8th November at 10.30am, whilst Welsh Storytime sessions will run at 10.30am on three consecutive Friday's starting on 3rd November initially to gauge interest.
Councillor Rachel Powell, Cabinet Member for Libraries said: "Storytime sessions are always popular and I'm sure Llanidloes parents will take advantage of the new sessions that are planned. I'm delighted that we can offer Storytime in both Welsh and English to start with and hope if there is enough interest we can deliver more."
She added: "I'm particularly pleased to see how six months on our partnership with Llanidloes Town Council is going from strength to strength. The merger with the museum has allowed us to sustain a library in the town whilst creating an exciting and truly integrated venue which won a Quality Assured Attraction over the summer months and was then chosen to launch National Libraries Week with local author Jan Newton earlier this month."
National Libraries Week which ran from 9 - 15 October invited residents to rediscover what was on offer at their local library. To do so residents can either drop by their local branch or go to www.powys.gov.uk and click on 'Libraries and Archives' and then 'Find Nearest Library'.
For more information on Llanidloes Museum and Library visit www.powys.gov.uk/en/arts-museums-and-culture/, www.powys.gov.uk/library or www.llanidloes.com/llanidloestowncouncil/