Recycling figures welcomed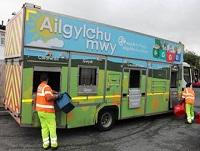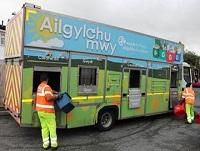 Householders in Powys recycled more than 65% of their rubbish in 2015/16, the county council has announced.
Figures released by the Welsh Government last week (Thursday, October 19) show Powys residents recycled 65.2% of their rubbish in 2016/17, way over the Welsh Government's statutory target of 58%.
The final results for 2016/17 show the county's reuse, recycling and composting rate increased by over six percentage points on the 2015/16 figure, meaning people in Powys are recycling more and sending less rubbish to landfill.
During 2016/17, almost 66,000 tonnes of household waste was collected with almost 43,000 tonnes reused, recycled and composted.
Cllr Phyl Davies, Cabinet Member for Waste and Recycling, said: "I'm delighted that recycling rates in Powys have once again increased. The fact that we have beaten the statutory target shows that the residents of Powys for doing their bit, separating their waste and ensuring the majority of it can be recycled and used again."
The Welsh Government has set statutory targets for recycling with a 70% target by 2025 and to be a zero waste (100% recycling) nation by 2050. Local authorities that fail to meet the targets could face large financial penalties.
"We have a 70% recycling target to reach by 2024/25 so it is important that we continue to keep up the excellent work," said Cllr Davies.
"We could not have achieved this figure without the co-operation of our residents and if we can do a little bit more then we can meet our future targets."