Christmas bin collection dates confirmed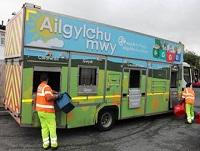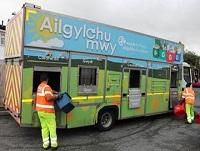 Recycling and refuse collections for Powys householders and the council's trade waste customers will be later than usual during Christmas and the New Year, the county council has confirmed.
Collections will take place two days later during Christmas week and then one day later during New Year week.
Normal collection day / Collection will be
Monday 25 December (Christmas Day) / Wednesday 27 December
Tuesday 26 December (Boxing Day) / Thursday 28 December
Wednesday 27 December / Friday 29 December
Thursday 28 December / Saturday 30 December
Friday 29 December / Sunday 31 December
Monday 1 January 2018 (New Year's Day) / Tuesday 2 January 2018
Tuesday 2 January 2018 / Wednesday 3 January 2018
Wednesday 3 January 2018 / Thursday 4 January 2018
Thursday 4 January 2018 / Friday 5 January 2018
Friday 5 January 2018 / Saturday 6 January 2018
Powys County Council is also encouraging households to reduce, reuse and recycle as much of their household waste as possible.
Cllr Phyl Davies, Cabinet Member for Waste and Recycling, said: "Christmas is one of the most joyous times of the year but it can also generate a lot of waste. It is important that households recycle as much as they can over this period so they don't run out of space in their black wheeled bin or purple sacks.
"By recycling your waste wherever possible, we can reduce the amount sent to landfill and also help to achieve the strict recycling targets set by Welsh Government."