Summer Reading Challenge Success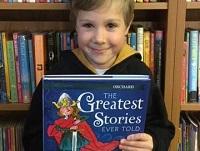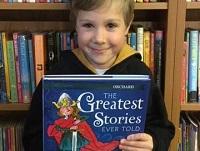 Figures just out have revealed that well over 1600 children aged between 4 and 12 years of age took part in this year's summer reading challenge - an increase on the previous year.
This year 1665 children signed up for the challenge which was run by Powys Library Services and supported by the national charity BookTrust (Reading Agency). 1117 children completed it.
Councillor Rachel Powell, Cabinet Member for Libraries said: "It's great to know that more children took part in our superb summer reading challenge this year than last. The animal detective agency theme was definitely a winner and I'm sure parents and children enjoyed quality time together solving the clues and getting their stickers, certificates and a voucher for a free family swim too"
A prize draw was also held with the donated prizes ranging from family tickets to various adventure venues, finger print kits and signed books.
Cllr Powell added: "This challenge is all about encouraging a real love of reading in our children. It allows them to have fun whilst boosting their literacy skills which can sometimes be forgotten over a six week break. I'm delighted that our efforts to promote the challenge succeeded in getting more children involved this year and have no doubt that this has stood them in good stead for their first term back at school."