Plans to build new council homes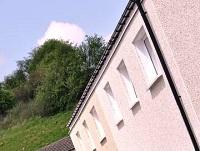 8th November 2017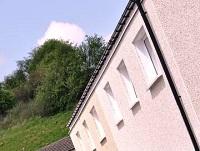 Powys County Council's Cabinet this week approved plans to develop a phased five-year programme for the development of new council homes across the county. The plan will look to build around 250 properties in the next five years.
Powys County Council's Cabinet Member for Housing Services, Cllr Jonathan Wilkinson says: "Powys County Council already provides more than 5,300 council homes but we need more to meet local needs. Today we have agreed that Housing Services will work on a phased five-year programme for the development of new council homes for rent, and also affordable houses for low cost home ownership across the county."
Welsh Government is committed to delivering 20,000 new affordable homes across Wales by 2021. Capital resources for the development of new homes have been increased significantly and programmes of funding which had previously only been available to housing associations have been extended to local authority landlords.
Cllr Wilkinson continues: "This is an exciting time for us to develop social and affordable housing in Powys with increased funding opportunities. The annual guaranteed allocation of Social Housing Grant in Powys has increased from £1.56 million in 2014 to £7.2 million for next year.
"A housing development framework will be established. This is to enable a number of contractors ranging in size and scale to be considered as development partners for the various build projects, rather than a single, large development partner. We are very keen to use local suppliers and contractors wherever possible, in line with the Cabinet's focus on procuring locally.
"We will also look to develop all new council homes using home-grown timber. This is in keeping with the Wood Encouragement Policy which was approved by Cabinet earlier this year and which will further support the local economy."
The Cabinet also approved the development of schemes via competitive tender as pilot schemes whilst the framework was being developed. Initially this will be 24 apartments in the centre of Newtown, with work due to start on site during the spring of 2018.
The Affordable Housing Development team will be leading this work, looking at local need and seeking funding opportunities. The team will be engaging and consulting with local communities in the coming months.