Y Gaer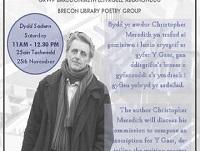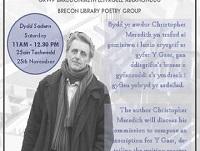 The author behind the sculptural inscription to be featured outside Y Gaer - Brecon's new cultural hub will be in the town's library later this month to discuss his work.
Award winning novelist, poet and translator Christopher Meredith will be a guest speaker at Brecon Library on Saturday November 26 between 11am and 12.30pm.
Christopher will be talking about his writing process and attempting to capture the spirit of the exciting project. Visitors can also hear more about the iconic project taking centre stage in the town.
The session is free of charge.