Residents get say on new cemetery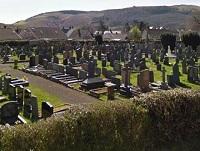 10th November 2017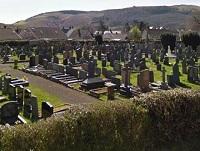 Residents living in and around Machynlleth are being invited to have their say on the need for a new cemetery in the town.
Machynlleth Cemetery, which is run by Powys County Council, only has enough capacity for another two years before it is closed to new burial plots. Now residents are being asked to give their views on how and what the council should do going forward to address this.
The council will be in Machynlleth on Wednesday. November 29 to seek the views of residents on the need for a new cemetery. From 10am to 1pm, the council will have a market stall to chat to people shopping on market day then from 2-6.30pm it will be in the Plas' John Edwards Room for an afternoon drop-in session.
Cllr Jonathan Wilkinson, Cabinet Member responsible for Cemeteries, said:
"The current Victorian cemetery in Machynlleth is nearly at full capacity with only enough burial spaces left for another two years.
"We have already done some preliminary research and have identified two potential sites in the town - land we own at the primary school and land at the back of the Plas that is owned by Machynlleth Town Council.
"However, before we move forward any further we want to know the views of residents living in and around Machynlleth. The views will inform our approach but there are a number of stages to go through so nothing is guaranteed at the moment."
Tony Jones, Mayor of Machynlleth, said: "Machynlleth Town Council is supportive of the county council's efforts to address the limited capacity at the town's cemetery. I would urge residents living in and around Machynlleth to give their views to Powys County Council on this important matter."
An online survey and details on the options and proposals for possible sites in the town will also be available from Wednesday, November 29 at www.powys.gov.uk and by clicking on Machynlleth Cemetery Survey. A folder with maps and paper surveys will also be available at the Plas and the town's library.
Closing dates for comments will be Sunday, December 31.