New location found for Llandrindod Wells market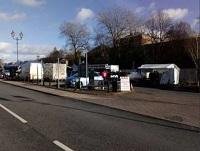 13th November 2017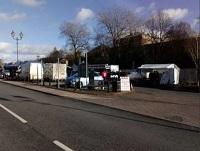 A private market in mid Powys has relocated to a county council-owned car park, it has been confirmed.
The private market in Llandrindod Wells moved to Powys County Council's High Street car park last Friday, November 10. The market had been given notice to vacate their current location, land at Old Station Yard, by the landowners.
The council stepped in to help the market and its traders and provided an alternative location.
Cllr Liam Fitzpatrick, Cabinet Member for Highways, said:
"We recognise the importance of the Friday market to Llandrindod Wells and immediately offered an alternative venue to ensure it is business as usual. This new cabinet is happy to help in any way we can and this has been a classic example of how a county council and town council can work together for the benefit of our residents
"We will continue to liaise closely with Llandrindod Wells Town Council and market traders over longer-term arrangements and are happy to help any community market at any time."