Health and Social Care - Joint Vision
Powys County Council in partnership with Powys Teaching Health Board have pledged to accelerate the integration of health and social care services.
Our shared vision
Our shared vision of what good integrated care could look like in Powys puts the citizen at the centre of every decision made in respect of their care and support, and gives them a voice and control over what they need most.
Integration of care teams for older people is a big step forward in combining and pooling our resources, budgets and IT systems, but its overall aim and highest priority is to give back control to the individual.
We will continue to liaise, listen and talk to service users, families and carers and all interested stakeholders throughout the process of integrating our care teams.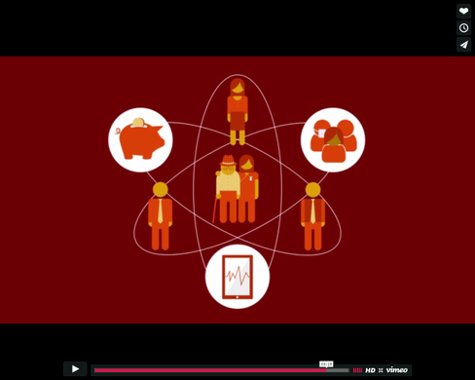 Developed by the King's Fund, this story takes you through the difficulty Sam faces when receiving the right care and support for his health needs as well as his social well-being after his wife's passing.