Support for Powys people aged over 54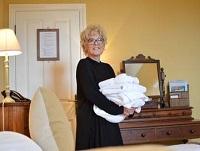 20th November 2017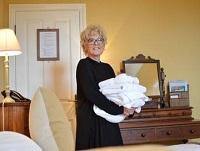 An exciting new project launched to help people over 54 get back into work is already proving a success.
Workways+ Powys offers free, tailored and individual support to help people overcome barriers to getting back into work. This could include:
mentoring,
confidence building,
informal help with on-line and traditional job-seeking,
interview skills,
help with CV writing,
sourcing trial work placements,
training,
or guidance on setting-up in business.
Backed by EU funds, the project is delivered by Powys County Council and PRIME Cymru.
The project is open to individuals across Powys who are aged of 54 and over and not working. It has already supported people like Lesley, aged 62 from Brecon, on their journey back into employment.
Lesley had a career in nursing for 18 years before setting up her own residential accommodation for people with challenging behaviour and learning disabilities, which was very successful. Health issues forced her to cease trading and a series of personal and family crises led to her being out of work for some time.
Through the Workways+ Powys project Lesley had one-to-one meetings and joined some group sessions. She said this combination gave her "a lot of practical and emotional support" and was "brilliant". She added "it helps to build your confidence and remind you that life isn't over just because you reach a certain age".
With the project's support Lesley took a work trial as a housekeeper at a local hotel. Within a week she was offered a part time job at the hotel.
Lesley said "I wanted something local that would earn me enough money and make me feel valued and part of a team again. This is ideal for me and I love it!"
If you, or anyone you know, are interested in benefiting from this support please see Workways+ Powys on Facebook or contact PRIME Cymru on 01550 721813.