Investment in Ysgol Cedewain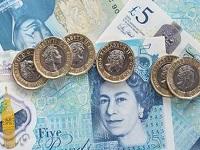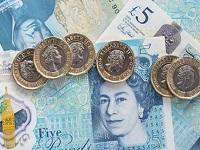 A priority for Powys County Council's new 21st century school building programme is an innovative, state-of-the-art campus to replace Ysgol Cedewain in Newtown.
Replacing the dated facility in Planation Lane Newtown is a key element of the council's £113m funding application under the Welsh Government's latest schools funding programme which would be jointly funded by the council and the government.
Ysgol Cedewain has 110 pupils aged two to 19 who have a range of additional learning needs that require specialist teaching, care, support facilities and equipment. Concern has been expressed at condition of the existing school buildings and the need for investment to provide improved facilities for the vulnerable pupils.
Cabinet Member for Schools, Councillor Myfanwy Alexander said;
"Funding from the Welsh Government programme is available from April 2019 until 2024, therefore we want this scheme to be ready to go as soon as possible in 2019.
Approval of the programme by the Welsh Government's Cabinet Secretary for Education, Kirsty Williams, means the council can make progress with the scheme.
The work will involve working closely with the school community and other stakeholders in the area to shape the business case and develop the detail for the scheme, including:
the design requirements,
identifying the need for any multi-agency and community facilities,
the actual construction timescales.
Mr Graham Owen, Chair of Governors at Ysgol Cedewain added:
"The Governing Body is very pleased that, after many years of campaigning for a new school in view of the dilapidated condition of the current buildings, Powys County Council is intending to provide a new school and much improved facilities for some of the most vulnerable pupils in Powys.
"The Governing Body hopes that building of the new school will commence at the earliest possible opportunity to alleviate the very difficult situation with the current school's infrastructure. The Governing Body would also like to pay tribute to the high standard of care and education provided by the staff at Ysgol Cedewain in very difficult circumstances."