Chancellor's commitment to growth deal for Mid Wales welcomed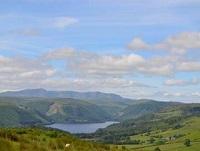 22nd November 2017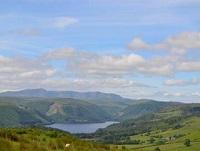 The Leader of Powys County Council has welcomed the Chancellor's commitment to a Mid Wales Growth Deal.
During the Autumn Budget, Chancellor Philip Hammond today (Wednesday, November 22) set out plans to build a Welsh economy that is fit for the future.
As part of his speech, the Chancellor announced that the UK government is open to proposals for a Mid Wales Growth Deal.
Commenting on today's announcement, Leader Cllr Rosemarie Harris said:
"Growth deals have the potential to re-shape the economic development of a region so I welcome the Chancellor's commitment to a growth deal for Mid Wales.
"Any growth deal for Mid Wales could improve the transport infrastructure, digital connectivity and help to develop new job opportunities for the region. This would be of huge benefit to Powys and to Wales as a whole.
"We want to develop a thriving economy in Powys and a growth deal for Mid Wales will help us to achieve that.
"With Cardiff and Swansea having their city deals in place while North Wales are closer to having a growth deal, it is only fair that Mid Wales has the same kind of commitment and investment.
"We will do everything we can to ensure that this happens for Mid Wales and will work with the UK Government, Welsh Government and the business sector to make this a reality."