Cabinet Member for Highways launches motorcycle survey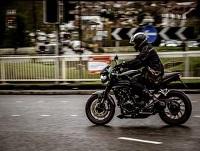 27th November 2017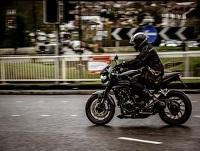 Residents across Powys concerned about motorcycle accidents are being given the chance to express their views to the Cabinet Member for Highways.
Cllr Liam Fitzpatrick wants to hear the views of residents and communities across the county about motorcycle accidents and the impact it has on local communities.
"In the six months I have been Cabinet Member for Highways the issue of motorcycling is always brought up when I'm talking to county councillors, community councillors and members of the community," said Cllr Fitzpatrick.
"Those who I have spoken to are concerned about motorcycle fatalities and accidents on our roads and the amazing speed they travel.
"Sadly, I don't have a magic wand that can solve this. However, I would like to compile a report that I can use as a springboard to begin a dialogue with the Dyfed Powys Police and Crime Commissioner, the Welsh Government Minister so that we can begin to address the issues together.
"I would very much appreciate your views from residents and which roads in particular merit attention.
"Anyone wishing to express their views can email me at cllr.liam.fitzpatrick@powys.gov.uk and have until Friday, December 22 to do so."