How to Report Abuse (A Safeguarding Concern)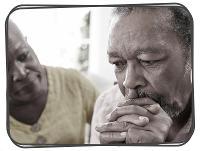 You can report the abuse of an adult to Powys County Council whether you are a professional or a member of the public. Safeguarding referrals can also be made anonymously.
If you would like to submit a safeguarding concern, you can do this using our online service forms links below or by calling ASSIST on 0345 602 7050.
In line with the new Social Services & Wellbeing Act all enquires are now received by ASSIST. This includes all internal and external referrals.
If it's an emergency, don't wait - call 999.
You must report all reports or concerns of abuse immediately. Don't try to sort out what happened yourself, because you think it is not that serious or to protect colleagues.
Your employer should give you guidance on how to report concerns in your organisation.
If you are unable to report immediately within your organisation, you report abuse through the following channels:
The Older People's Commissioner for Wales has produced an online directory that allows older people, their family and friends, and professionals to easily search for services and support in their local area.
This can help them if they are experiencing abuse, as well as details of key national organisations and more specialised services available, which in some cases offer round the clock support.