Foster carer event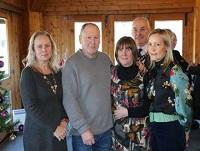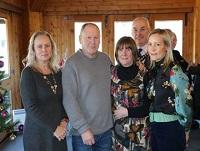 The vital role that foster carers have in supporting children has been highlighted at the Royal Welsh Winter Fair.
Powys County Council's Cabinet hosted a reception on the showground to meet and personally thank foster carers for their role in supporting young people in the county.
Councillor Rachel Powell, Powys County Council's Cabinet Member for Children's Services, said: "We are passionate about the difference that foster care makes to the lives of fostered children and young people.
"This event gave us an opportunity to personally acknowledge the work that is undertaken, discuss activities for the future, as well as celebrating success."
Visitors to the Winter Fair were also able to find out more about how they could become a foster carer and contribute their memories to a childhood memory tree.
If you would like to find out more about becoming a foster carer email fostering@powys.gov.uk or telephone Caroline Mears on 01874 614035 for an informal conversation.