Bronze award success for council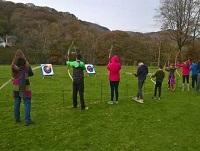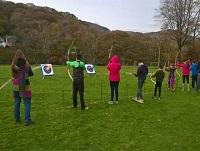 Powys County Council has landed a prestigious standard for its efforts in providing inclusive sporting opportunities throughout the county.
Disability Sport Wales has awarded the council's Sport Development Team the insport Development Bronze standard. The team were awarded the standard after a presentation to a Disability Sport Wales Panel last month (November).
The insport Development programme is part of Disability Sport Wales' broader insport project, which aims to support the physical activity, sport and leisure sectors in delivery inclusively of disabled people.
The programme comprises four incremental standards against which a series of goals must be met. Organisations must show how programmes of inclusion have been embedded and explain how working towards inclusion has made a difference to them.
Cllr Rachel Powell, Cabinet Member for Sports Development, said: "I would like to congratulate our Sports Development Team for achieving the insport Development programme's Bronze standard on behalf of the council. This is a significant milestone and reflects the value and respect that Disability Sport Wales and Sport Wales has for the council as a key partner in creating equality within sport.
"It is a real testament to the high standard of work the team are currently carrying out and have committed to do in the future. We will ensure the ongoing development of inclusive planning and provision of opportunities to communities in the Powys area."