Crimestoppers launches campaign in Powys to tackle drug crime and keep communities safe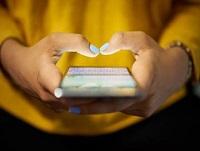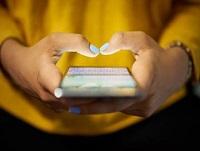 Crimestoppers is launching a new campaign urging residents in Powys to contact the independent charity with information on illegal drug supply activity in the area and to help keep their community safe.
During the last year, public and third sector agencies in Powys have stepped up the response to tackle the harm caused by illegal drugs. Now, Crimestoppers has joined the action by launching a new appeal to tackle this issue. Running throughout December using a series of digital media and community leafleting, Crimestoppers will be encouraging Powys residents to tell them what they know anonymously about drug dealing.
Ella Rabaiotti, Regional Manager for Crimestoppers in Wales said: "We know there are people out there who have information about those who are involved in supplying drugs and related crime. Crimestoppers is here for you, help us make Powys a safer place to live, work and enjoy. By contacting us anonymously, a single piece of information can make a huge difference.
"Our message is simple. Speak up. Stop crime. Stay safe. We can promise complete anonymity for everyone who calls our 0800 555 111 number, or who uses our online form at www.crimestoppers-uk.org. We are completely accessible to everyone and can take information 24 hours a day, 7 days a week, in any language."
The campaign has been funded and supported by the Powys Substance Misuse Area Planning Board, a multi-agency group that exists to ensure that the substance misuse related needs in Powys are met - members include Dyfed Powys Police, Powys County Council, Powys Teaching Health Board and third sector agencies.
Joy Garfitt, chair of the Powys Substance Misuse Area Planning Board said, "We've asked Crimestoppers to help provide a holistic response to drug misuse in Powys. Whilst our focus remains on rehabilitating those fighting an addiction to drugs, we want to take positive action to tackle drug dealing, especially those targeting vulnerable and young people. We encourage those with information on drug crime to come forward and contact the charity, and to those who need treatment to reach out to us."
This campaign also serves as a warning to those individuals who are committing these crimes that agencies are working hard to tackle the problem, bring those individuals to justice and see that the communities they live in feel safer knowing that their concerns are being taken seriously.
You can report information to the charity Crimestoppers by calling 0800 555 111, or going to www.crimestoppers-uk.org and using our Anonymous Online Form, you will remain completely anonymous.