School plans given the go-ahead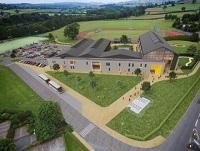 8th December 2017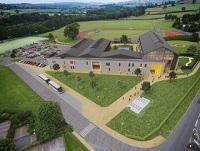 Plans for the replacement Brecon High School and new access road have been given the go-ahead by the Brecon Beacons National Planning Authority.
The plans, which had been the subject of a special drop-in session in the town's library, were granted full planning permission by the park authority this week (Tuesday, December 5th).
The Cabinet Member for Schools, Councillor Myfanwy Alexander said: "This is a major step forward in the process of giving Brecon the High School its learners deserve. All of us who have been fortunate enough to see the plans for the new building will appreciate that as well as providing excellent facilities for teaching and learning, it will be an enhancement to the built environment of the area."
The project will see the existing secondary school building replaced with a 750-place state-of-the art campus with excellent teaching and learning resources and facilities fit to meet the demands of education in the 21st century.
Work on the new buildings will get underway early next year with the new school scheduled to be opened for the start of the September 2019 academic year.
The athletics running track and sport pitches next to the site will be unaffected in terms of their use throughout the build period of the new school with safe access paths to the track and pitches.
The leisure centre facilities will not be affected either during the build period of the school. Regular updates to users will be provided detailing any changes that may occur.
The contract to lead the project was awarded to Bam UK Construction Ltd earlier this year.
BAM has extensive experience in the design and construction of a range of public buildings in Wales and across the United Kingdom, bringing together the demands of function with aesthetic appeal.
The full business case for the construction of the new 11-18 school in Brecon to replace the current school buildings has also been approved as part of the Welsh Government's 21st Century Schools Programme. Therefore securing the funding for the project.