Food business operator banned from running a food business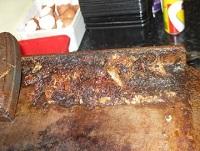 11th December 2017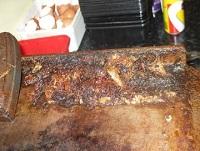 A series of food hygiene offences has seen a food business operator being banned from running a food business, Powys County Council has announced.
Mary Jean Felstead, the former operator of Jeans Café at Neuadd-Ddu lay-by near Llangurig, appeared in Llandrindod Wells Magistrates Court last week (Wednesday 6th December 2017). The prosecution was led by the council's Environmental Health Team.
Mrs Felstead pleaded guilty to five offences under food hygiene legislation including:
Failure to maintain the premise in a clean condition
Failure to ensure all articles, fittings and equipment with which food comes into contact are effectively cleaned and where necessary disinfected
Placed food on the market that was unsafe, in that the food was past its use by dates or in a mouldy condition
Failed to implement and maintain a permanent procedure on the Hazard Analysis Critical Control Point principles.
Failed to remove and prevent accumulation of food waste from the kitchen area.
Magistrates heard that the council's environmental health officers carried out a routine inspection in March 2017 and found:
dirty conditions,
accumulations of refuse in the kitchen,
poor food handling practices,
a lack of food safety procedures,
mouldy unfit food,
food past its use-by date.
Mrs Felstead was fined £120 for each offence by the court, £600 in total. She was also ordered to pay a £30 surcharge and £750 costs, bring the total to £1,380.
Mrs Felstead had been prosecuted before for similar food hygiene offences by the council's Environmental Health Team, so the court issued a Hygiene Prohibition Order, preventing her from running any food business.
Cllr Jonathan Wilkinson, Cabinet Member for Environmental Health, said:
"Food business operators are in a position of trust, their customers expect them to comply with food hygiene legislation and take appropriate measures to ensure the food they are served is safe.
"In this instance, the food business operator repeatedly failed to comply with hygiene standards, which has resulted in the court issuing a prohibition order that will ensure that the operator can no longer run any food business.
"Members of the public are reminded of the importance of checking the Food Hygiene Ratings of food businesses before they eat out."