New Health and Care Developments for Powys announced by Welsh Government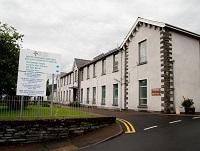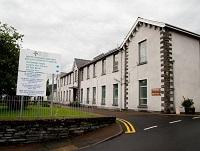 Powys residents are set to benefit as part of a new programme to deliver nineteen new integrated health and care centres across Wales by 2021. The £68m national programme was announced last week by Health Secretary Vaughan Gething and includes plans for the redevelopment of Bro Ddyfi Hospital in Machynlleth, and Llanfair Caereinion Primary Care Centre.
Carol Shillabeer, Chief Executive of Powys Teaching Health Board said: "We are delighted that our proposed development at Bro Ddyfi Hospital has been included in this programme announced by Welsh Government.
Our Outline Business Case was submitted earlier this year for a £7.8m scheme which will substantially redevelop the front block of the hospital to create a new integrated hub for:
primary healthcare,
community healthcare and outpatient services,
local authority and third sector services.
It would also upgrade hospital's fabric and infrastructure. Overall we aim to offer people in Machynlleth and surrounding areas a much improved 'one stop shop' for their health and care services. We are now developing the Full Business Case for submission to Welsh Government, and subject to approval the work on this development will start next year."
Work is also under way to develop a detailed plan for new primary care facilities in Llanfair Caereinion. The aim is to offer spacious accommodation and modern facilities for patients and staff. The design of the building will enable it to adapt to meet future needs and allow for a wider range of services to be provided in a primary care setting.
Dr Alun Jones-Evans from Caereinion Medical Practice said:
"The practice are delighted with the announcement from Welsh Government that funding has been identified for the development of a new primary care centre in Llanfair Caereinion. This is a vital step in our longstanding efforts to improve the facilities for patients and staff. We will now be working with Powys Teaching Health Board to take the project forward."
Councillor Stephen Hayes, Cabinet Member for Adult Services commented; "This a really positive investment for health and care services in north Powys. The proposed plans to modernise Bro Dyfi Hospital with the development of an integrated hub will greatly support our joint health and social care services for residents in Machynlleth and the surrounding Dyfi Valley.
"Given the challenges of accessing high quality health and care services in a rural area, the proposal to develop a new primary care centre in Llanfair Caereinion will be a vital facility for the community."
Carol Shillabeer added: "Together these schemes will help us make progress to achieve our vision for a Healthy, Caring Powys.
They follow on from the recent announcement by Welsh Government of £3m investment in Llandrindod Wells Hospital as part of a bigger £6.5m scheme which has already seen a new Birth Centre opening earlier this year.
We look forward to working with Powys County Council and local communities to develop further schemes in future."
Construction of all nineteen schemes across Wales will be subject to the agreement of successful business cases from the local health boards, and the expectation is that all schemes will be delivered by 2021.