Weather hits county and council services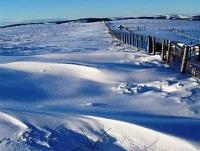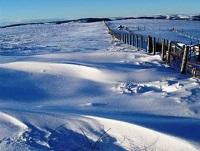 Residents in Powys are being warned by the county council that the weekend's snow is continuing to cause disruption across the county.
Powys County Council continues to experience high demand for its services due to the substantial snowfall over the weekend effecting the whole of Powys.
Although the vast majority of our primary routes are now passable with care thanks to the council's fleet of gritters working non-stop, some of the 'B' roads on higher ground are still being worked but should all be passible by the end of this afternoon.
Although every effort is being made to clear the snow as quickly as possible, the council is advising those who live and work in the county to continue to be vigilant and plan ahead while the current adverse weather conditions continue.
The snow has also impacted on council services including school, waste and recycling collections and libraries.
Many schools are closed again tomorrow, Tuesday December 12. Parents are asked to check the council's school closure alert system to see if their child's school is open tomorrow as decisions are made by individual schools.
Some school transport will be operating and decisions will be made locally by transport providers. If your school is open, check with them directly about transport arrangements.
Monday's waste and recycling collections were cancelled and tomorrow's (Tuesday) collections have also been cancelled due to the road conditions of the main roads. Waste and recycling collection staff will be redeployed to help clear snow from the county's roads. Collections for Wednesday will be reviewed tomorrow by the council and a decision will be made if collections can go ahead.