Salon business fined for breaching waste legislation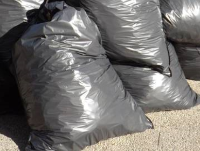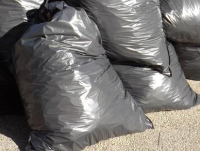 Failing to dispose commercial waste properly has cost a Welshpool business over £550 after they were prosecuted by Powys County Council.
Now the council's Waste and Recycling Awareness and Enforcement team are warning businesses that they could face prosecution too if they fail to dispose of or recycle their commercial waste properly.
Julia Cork, operator of Sun Kissed Salon in Welshpool, appeared before Llandrindod Wells Magistrates Court last week (Wednesday, December 6). Julia pleaded guilty to breaching Section 34 of the Environmental Protection Act for failing to produce waste transfer notes when they were legally requested to do so by the council.
Magistrates heard that the council's waste enforcement officers started an investigation after they found waste disposed of inappropriately in Welshpool in January 2017 with evidence linking the waste to Sun Kissed Salon in Welshpool. The salon was issued with a legal notice from the council requesting written evidence to prove how they were disposing their waste.
However, they were unable to produce the relevant documentation showing that they were disposing their commercial waste lawfully so the council had to take appropriate enforcement action.
Magistrates fined Ms Cork £150 for the offence and ordered her to pay £375 costs and a £35 victim surcharge, bring the total to £560.
Cllr Phyl Davies, Cabinet Member for Waste and Recycling, said: "Any waste or recycling produced by businesses is classed as commercial and they have a legal duty of care to store, transport and dispose of their commercial waste in a professional manner. It is not acceptable to illegally use the household service or worse to fly-tip the waste.
"As ambassadors for the 'right Waste, right Place' campaign, we want to help small businesses comply with the law around waste. This is important as it safeguards public health and the environment and it makes sure waste ends up in the right place.
"However, those who ignore the law are at risk of prosecution. We hope that this case will serve a reminder to businesses to dispose of their commercial waste properly."