Drivers warned of difficult driving conditions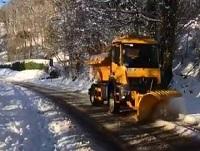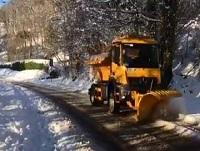 Road conditions in Powys are likely to be difficult for drivers tomorrow morning due to changing weather conditions overnight.
Powys County Council's gritters will be heading out later tonight to treat the main road network. But with extremely low temperatures and a possibility of wet weather, road conditions could be difficult - even when gritted.
Cllr Liam Fitzpatrick, Cabinet Member for Highways, said: "We are expecting wet weather in Powys tonight, which may fall as rain, sleet or snow, depending where you live.
"That creates the possibility of quick-forming black ice, so although our gritters will be heading out to treat the main roads, it is essential that drivers go carefully and patiently.
"Our priority is to keep the county safely on the move whatever the conditions. Our crews do a fantastic job in difficult weather, but as always drivers need to take care on the roads."