Glantwymyn Plans Approved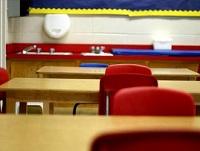 13th December 2017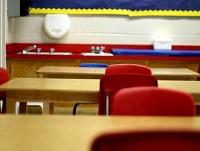 Plans to strengthen a Welsh-medium primary school federation in the north Powys have taken a major step forward with the approval of new building plans.
Powys County Council is investing £2.8m in the Glantwymyn, Carno and Llanbrynmair federation with new school, extension work and refurbishment planned on the three campuses.
Planning permission for the first element at Ysgol Glantwymyn has now been granted by the county council with work expected to start early in the spring.
The work at Ysgol Glantwymyn includes a new disabled toilet facility, new administrative space to improve safeguarding, an improved car parking and drop-off area and a multi-use games area.
Cabinet member for Schools, Councillor Myfanwy Alexander said:
"This is an important milestone in this project which demonstrates how village schools, collaborating to deliver high quality educational experiences for our learners have a real future. Powys County Council and the Welsh Government are making this investment to show their confidence in Glantwymyn School and in the whole federation."
A funding application was submitted to the Welsh Government after the cabinet was told that the condition of buildings across the three sites were not adequate and that considerable investment was needed to bring them up to standard.
The £2.8m plans, which will be 50/50 funded by Welsh Government and Powys County Council, will see mobile classrooms at Carno replaced with a permanent building adjacent to the village community centre. The replacement building will receive a £500,000 contribution from the Carno Recreation Association, donated by the Carno Windfarm Trust.
A planning applications for the Carno project will be considered by the council in the New Year.
A bid for minor refurbishment works at Ysgol Llanbrynmair, was rejected by Welsh Government due to the good condition of the building. However, plans are being drawn up to develop dedicated early years space, of wich Powys County Council will fund.
The federation has been operating since 2014 with a single governing body, a single leadership team and a new Headteacher and accommodates 157 pupils across three sites.