Suspended prison sentence for food business operator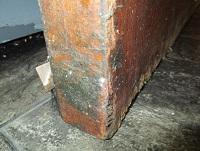 13th December 2017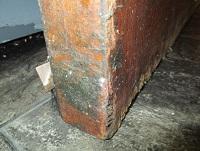 A food business operator who breached a voluntary closure agreement received a 16-week suspended custodial sentence after they were prosecuted by Powys County Council.
Dilshad Miah, food business operator of Bilash Restaurant in Builth Wells, appeared in Llandrindod Wells Magistrates Court last week in a prosecution led by the council's Environmental Health Team.
Mr Miah pleaded guilty to seven offences under the Food Safety Act and Food Hygiene (Wales) Regulations including:
1. Failure to put in place adequate procedure to control pests i.e., rats;
2. Failure to ensure that food be protected against any contamination likely to render the food unfit for human consumption and injurious to health;
3. Failure to keep the food establishment clean;
4. Failure to keep the food establishment in good repair and condition;
5. Failure to ensure that articles, fittings and equipment coming into contact with food were effectively cleaned and, where necessary, disinfected so as to avoid risk of contamination;
6. Failure to put in place, implement and maintain a permanent food safety management procedure or procedures based on the HACCP principles; and
7. Failure to register with the Local Authority as a Food Business Establishment.
Magistrates heard that an unannounced food hygiene visit was carried out at the premises on August 24, 2016 after the environmental health team received a complaint about an offensive odour coming from the restaurant.
Inspectors found a number of imminent risks to health including an active rat infestation within food processing and storage areas; a strong smell of a dead animal and gnawed packets of food.
Rodents had gnawed through walls to gain access to the premises and rat runs could be clearly seen from entry points into the premises, including up and over a large bag of gnawed rice on the wall, magistrates were told.
Environmental health officers found extremely poor standards of cleanliness to the structure of the kitchen and associated food processing and storage rooms, including the articles and fittings with which food came into contact. Dirt, grease and food debris were found on the floor, wall coverings, fixtures and fittings including the undersides of the food preparation surfaces, on shelves and on associated food equipment and storage units.
Magistrates were told that at the time of this visit the food business operator Mr Miah was unavailable. The person in charge agreed to voluntary close the premises with immediate effect to eliminate the rodents, pest proof the premises and carry out a thorough deep clean and disinfection of the premises.
However, officers returned to Builth Wells later that afternoon and checked to see that premises remained closed but found that the premises had broken its agreement as the lights were on and food handlers could be seen cooking, with no signs being displayed stating the premises was closed.
Mr Miah was now on-site and informed the officer that they had a pest contract and told them to leave in a very unpleasant manner. The officer left the premises.
Officers revisited the premises and explained the seriousness of the conditions which were clearly shown to Mr Miah.
Magistrates heard that Mr Miah chose to voluntary close the premises, signed an agreement and customers were asked to leave the premises and food production ceased. He posted a notice up stating the premises was closed on the door. A pest operative was asked to attend the following day at 12 noon and the officers agreed to revisit that afternoon to assess compliance with progress.
At 9.40pm that same evening a visit was made to the premises to ensure it remained closed. It appeared closed with the front door locked and lights off, however people were eating in the restaurant. A waiter initially refused officers access but the public eating inside were told the premises should not be trading due to a rat infestation. Customers insisted that the door was unlocked and the officer entered.
He received a 16-week custodial sentence, suspended for 12 months, and ordered to carry out 100 hours of unpaid work. He was also ordered to pay £1,500 costs and a £115 victim surcharge.
Cllr Jonathan Wilkinson, Powys County Council's Cabinet Member for Environmental Health, said: "Food businesses that sell food to the public have a responsibility to ensure that their premises comply with food hygiene regulations and do not put the health of the public at risk.
"To breach a voluntary closure agreement not only put the health of the public at imminent risk, but showed a complete disregard to food hygiene regulations that are there to keep people safe.
"Mr Miah fell far short of the standards expected of them, to a point where officers had to take immediate action to prevent a risk of injury to health. The presence of rats is appalling, and completely unacceptable, these rodents carry harmful diseases that can be passed to humans through food.
"All food business operators in the county should take note of the penalties they may face when they do not comply with food hygiene regulations.
"This case also highlights the requirement for food business to display their Food Hygiene Ratings correctly. I would like to remind members of the public to check Food Hygiene Ratings before choosing where to eat out or to buy food from."
If you have concerns about a food business in your area, please contact the environmental health service on 01597 827467.