Improvement Plan update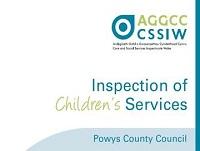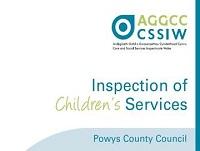 Following the publication of the Care and Social Services Inspectorate Wales (CSSIW) report of Children's Services in October an Improvement Plan was submitted to CSSIW. This was submitted in November within the 20-day timescale.
CSSIW have reviewed the Improvement Plan and identified areas of strength and areas for further development.
Powys County Council's Leader, Cllr Rosemarie Harris comments: "We are taking on board the CSSIW suggestions and will work with colleagues across the service, the council and partners to develop these additional actions to keep children safe and improve services.
"The council is totally committed to safe-guarding children in our county, and I will be leading the council's response as a top priority and ensuring that the resources are in place to underpin this work. This includes training and the recruitment of further agency staff to ensure we support the service as fully as possible."
"The Improvement Board have met to consider the comments and focus on the immediate actions we can take and they will also support the work to develop the next version of the plan. This will be resubmitted to CSSIW on 2 February."
CSSIW has been undertaking a monitoring visit in recent days in order to make an assessment of the progress which has been made since the inspection in July. They are meeting with staff, managers and service users and feedback is expected in early January.