Enhancement works start at Llandrindod's Lake Park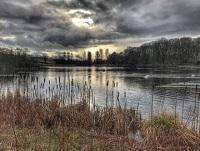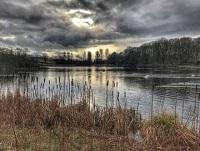 Works to enhance a lake park area in mid Powys are well underway, the county council has announced.
Powys County Council is carrying out works in Llandrindod Wells' Lake Park area, thanks to a £126,400 grant.
The grant, which has been funded by the European Union through the Welsh Government's Rural Community Development Fund, will also be used to support business opportunities in the area.
The latest works has seen the existing pathway to the west of the lake, which runs behind the Lakeside Restaurant to Grosvenor Road, enhanced to a multi-purpose trail. The trail will join National Cycle Route 825 - known as the Radnor Ring.
Enhancement work is also taking place on the woodland trail within the site of special scientific interest which will see improvements to safety and accessibility with improved footpaths, steps and railings. This work should be completed by the end of January.
Work on the nearby amphitheatre and the lake's water beast will start in a few months' time.
Cllr Martin Weale, Cabinet Member for Regeneration and Planning, said: "I'm delighted that enhancement works have started in Llandrindod Wells' Lake park area.
"This area is an important tourist facility for the town and mid Powys and the grant provides a huge boost to its business prospects.
"This exciting project will enhance the lake park area, support business opportunities and stimulate future developments, including bringing boating back to the lake in a sympathetic way that does not interfere with the wildlife.
"Total investment in the project is £158,000 with £126,400 coming from European Union Funding through a Welsh Government grant and the remainder from the council's regeneration service and match funding.
"The work will build on improvements in the area in recent years and will create a visitors area to be proud of," he added.